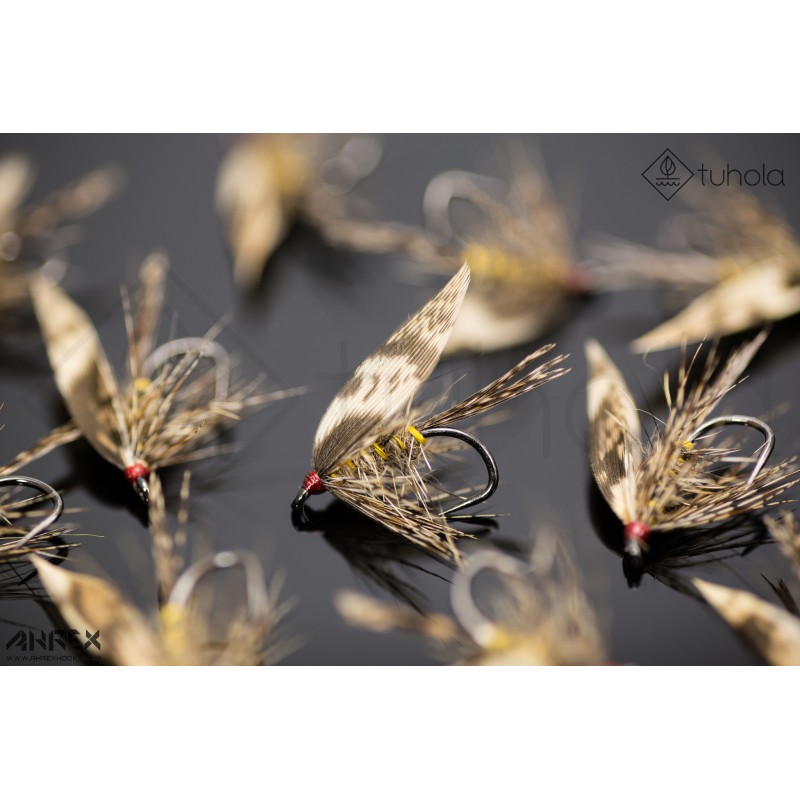  
March Brown Wet
Nazwa: March Brown Wet
Opis:
Klasyka wśród wszystkich wzorów mokrych much - legendarny March Brown we wersji Wet (mokra mucha). Wykonany z wg tradycyjnej receptury, stanowi połączenie tradycji i skuteczności wśród wzorów mokrych much. Obowiązkowa pozycja w pudełku każdego muszkarza, który pragnie złowić pstrąga, klenia, jazia oraz cały szereg innych gatunków.
Hak:
Bezzadziorowy
Gatunki:
pstrąg, lipień, kleń, jaź, inne

Zasady zakupów

Zasady dostawy

Zasady zwrotu
Nazwa: March Brown Wet
Opis:
Blue Dun Dry to klasyczny wzór suchej muchy na bezzadziorowym haku Ahrex. Skrzydełka wykonane z lotek kaczki doskonale imitują skrzydełka jętki. Świetny wzór na podejrzliwe pstrągi i lipienie, ale też klenie i jazie. Ta klasyczna mucha to świetne połączenie tradycji z wysoką efektywnością. Nie może jej zabraknąć w pudełku żadnego muszkarza!
Hak:
Bezzadziorowy
Gatunki:
pstrąg, lipień, kleń, jaź, inne
Tagi:
#mokra #mucha #marchbrown #klasyka #skrzydełka #skrzydełkami #bażant #jętka #mokre #marchbrown #male #female
You might also like